Virtual Painting Class
September 30, 2020

-

December 1, 2020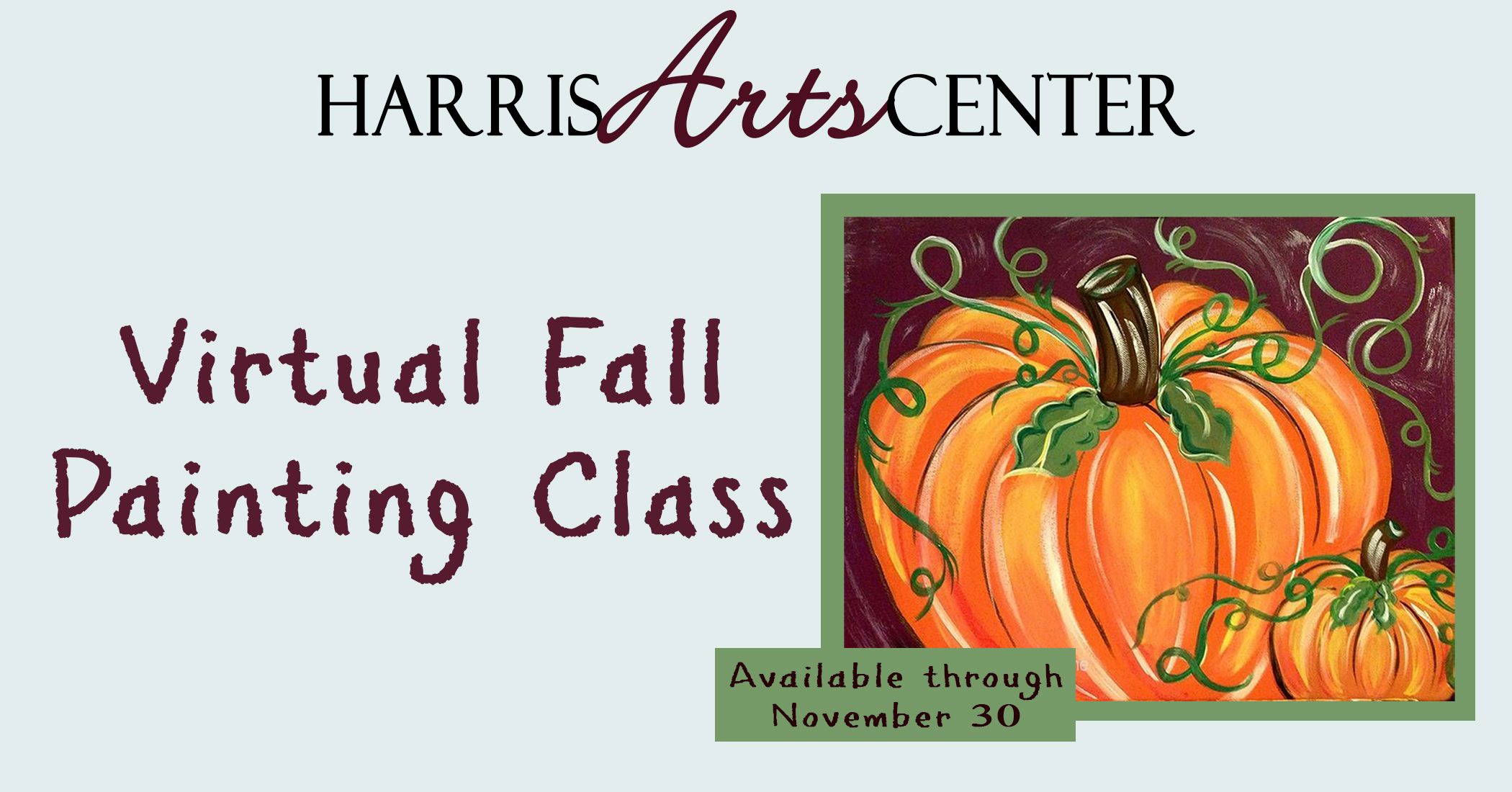 You can't come to us, but we can come to you! The Harris Arts Center and instructor Samantha Altmann are offering a fall, virtual painting class. Practice social distancing with friends and family while enjoying our class at your own pace. Access to the video and a supply kit is available for $30 with additional kits for $20. Each kit includes one canvas, a paintbrush set, paints, plastic cup and plate as a mixing palette. Registration is required to schedule pickup of your kit(s). Curbside pickup is available.
Experience our new video event in the comfort and safety of your own home. Our pre-recorded video will allow you to pause, rewind and view the video instruction as often as needed. Take advantage of your time indoors with an activity for children, family or a group of friends.
Samantha Altmann is a native of Sugar Valley. She studied at Shorter University earning a Bachelor of Fine Arts degree before moving to New York in 2011. While living in New York, Samantha worked at the Staten Island Art Lab as an instructor and the State Island Museum as a special event planner. Samantha returned to Calhoun in 2018, and earned a Masters of Nonprofit Management and Human Services from Shorter University in December 2019. She is excited to have the opportunity to bring art into your home until we can safely return to art classes at the Harris Arts Center.
The Harris Arts Center is open Tuesday-Friday and available by phone at 706-629-2599. Call today to reserve your kit(s). Available through November 30.