Calhoun Gordon Arts Council
The mission of the Calhoun Gordon Arts Council is to develop, promote, enhance, and coordinate the arts in all segments of the community and to honor the memory and spirit o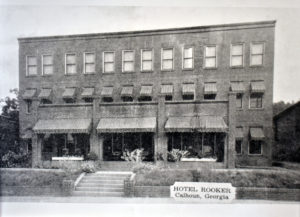 f Roland Hayes through cultural and educational endeavors.
 The Gordon County Chamber of Commerce in 1990 organized a committee to advocate the inclusion of Roland Hayes in the Georgia Music Hall of Fame. Son of a former slave, Gordon County native Roland Hayes (1887-1977) became one of the first African American classical singers to have a career on the international concert stage.
Once successful with the effort for Hayes, the group continued to promote the love of music and spirit of community through annual music festivals. The Roland Hayes Music Guild joined two other groups, the Calhoun Little Theater and the Calhoun Civic Chorus, to become the Calhoun Gordon Arts Council, incorporated on November 30, 1992.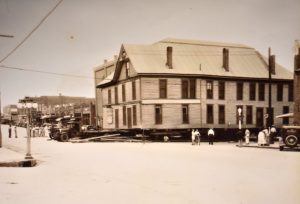 The Arts Council began producing and presenting various theatrical and musical productions to the community. The Visual Arts Guild joined the CGAC in 1998. As the Arts Council continued to grow and expand, it added community education and outreach programs, such as Pre-School Pops, Arts in the Schools, youth summer camps, and an adult music series in 2000. The next two years saw the addition of a Cultural Outreach Committee, dedicated to incorporating ethnic diversity in programming, and the Roland Hayes Museum Division.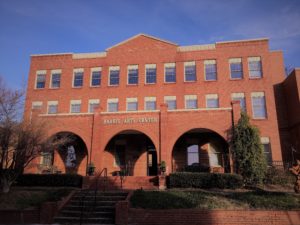 The Harris Arts Center
 The Arts Council in 1997 undertook the daunting task of renovating downtown Calhoun's old Rooker Hotel, circa 1935, which had become a vacant eyesore.
The project had three goals:
To save the Rooker, a building with historical significance and beauty;
To provide both a permanent home for the Arts Council and a community center dedicated to the arts; and
To reignite interest in saving, preserving, and investing in downtown Calhoun.
Overwhelming support from local businesses and corporations, coupled with generous donations from individuals, the Harris Foundation, and the Ratner Foundation, made the dream a reality. In January 2000, the 10,000-square-foot Harris Arts Center opened. It included a visual arts gallery, dance studio, art studio, classrooms, music practice rooms, and the Roland Hayes Museum
The growth and expansion of the Arts Center continued with the launch of Phase II in 2003. Completed in January of 2004, the 10,000-square-foot addition included a 200-seat theater, additional offices and restrooms, an elevator, two galleries, and a lobby. Supporters raised over $2 million for these projects.
The Harris Arts Center is an exciting, creative, and dynamic multi-use facility! Annually, it provides more than 40,000 arts experiences to our community.
Since the Arts Center opened in 2000, five for-profit arts-related businesses have opened in downtown Calhoun. A second non-profit arts organization emerged to preserve and renovate a historic downtown movie house.  The Calhoun Historic Preservation Commission has designated an official Calhoun Downtown Historic District that includes an informal anchor, the Harris Arts Center.