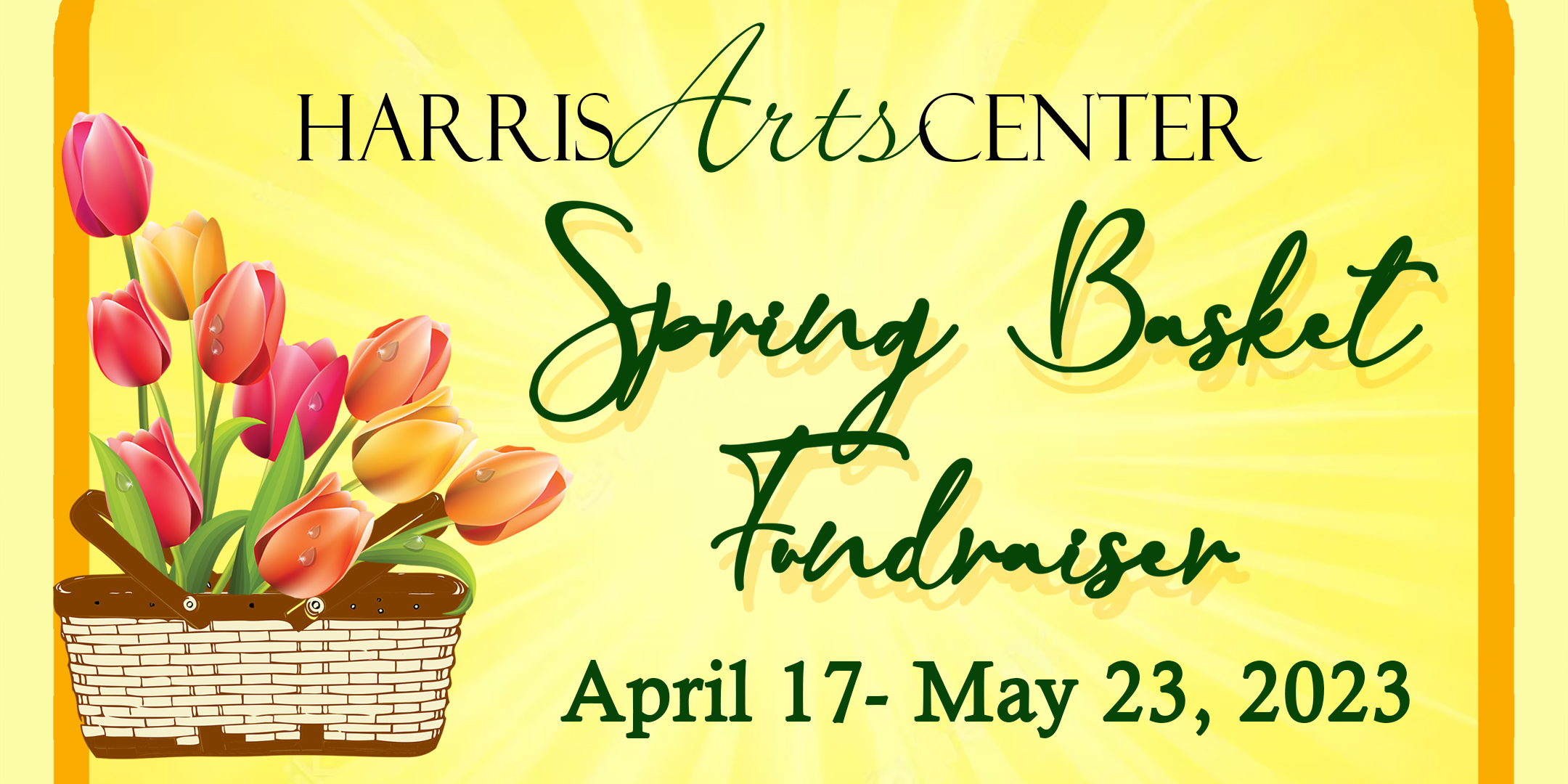 Spring Basket Fundraiser is Back at The Harris Arts Center
The annual Spring Fling Basket Fundraiser is underway at the Harris Arts Center! Over thirty donors have sponsored and created specialty gift "baskets" brimming with treasures and gift certificates. These baskets are being offered for silent auction in the galleries at the Harris Arts Center through May 23 at 4p.m. Generous businesses, board members and individuals donate their very creative entries, with themes that appeal to men, women, children and even pets! As one of the largest fundraisers at the Arts Center, all proceeds from this event benefit continued artistic programming.
Arts center hours are Monday, 10a.m. to 2p.m., Tuesday through Thursday, 10a.m. to 4p.m., Friday, 10a.m. to 6p.m and Saturday, 10a.m.-2p.m. Admission is free. The final day to bid is Tuesday, May 23. You may also view the baskets and bid online.   And remember – BID EARLY AND OFTEN!