Seussical Kids Theater Camp Ages 6-9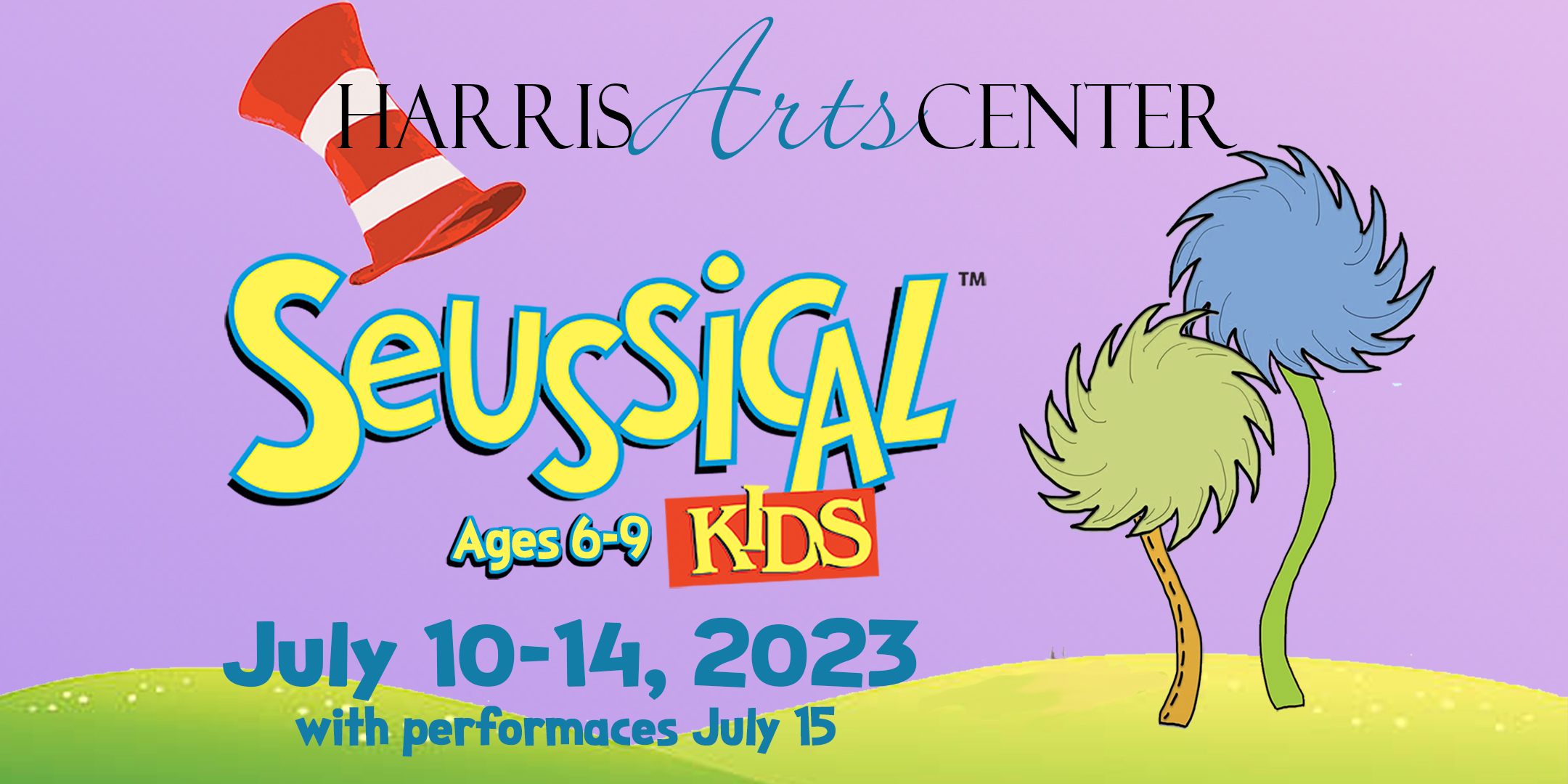 Join us for a one-week theater camp for ages 6-9. Camp will run from July 10-14, 2023, with performances on July 15. All students will attend from 9a.m.-4p.m.
Immerse your young performer in a mini summer-stock experience! While rehearsing for "Seussical Kids" campers will learn the fundamentals of musical theater – acting, voice and dance. All students will be in the show, but auditions will be held prior to the first day of camp to determine roles.  An audition time will be assigned at the time of registration. Children do not need to have anything prepared for auditions. They will be asked to sing 30-45 seconds of a song of their choosing (with or without music) and read a small section from the script. The show will be double-cast to ensure that every camper is given an opportunity to shine! Roles for all ages and singers and non-singers are available.
Campers experience all phases of a theatrical performance: auditions, blocking rehearsals, character development, memorizing lines, music and dance rehearsals. At the conclusion of camp, students will showcase a full scale production, complete with mics, costumes, lights and props. Seussical Kids is presented through special arrangements with Music Theater International (MCI).
Cost of theater camp is $150 for HAC Members and $160 for non-members. Fee includes costumes & props, a camp t-shirt and two tickets to a matinee show. Limited spots available! Register at the Harris Arts Center or by calling 706-629-2599 by June 29, 2023. Masks will be optional during daytime camp, but will not be worn by campers during performances.