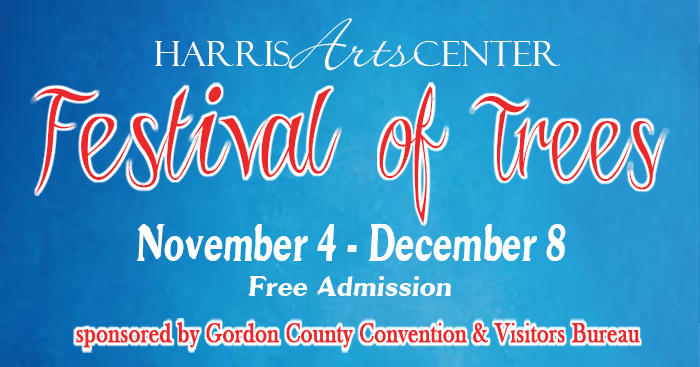 CHRISTMAS COMES EARLY AT THE HARRIS ARTS CENTER!
The arts center's most beloved fundraiser of the year opens on November 4th and runs through December 8th. Beautiful table-top Christmas trees, wreaths, centerpieces, specialty gift baskets, and holiday creations are offered for silent auction. Festival of Trees is made possible by generous businesses and individuals who donate fully decorated trees or sponsor a tree designed by one of our faithful elves. With so many creative minds, there is sure to be a tree (or two) for you! Festival of Trees is sponsored by the Gordon County Convention and Visitors Bureau and AdventHealth.
The Harris Arts Center is open Monday 10a.m.-6p.m., Tuesday-Thursday 10a.m.-4p.m. and Friday-Saturday 10a.m.-2p.m. Admission is free. The HAC will have modified hours during the week of Thanksgiving. Call for details.