ACE College! Virtual Panel Discussion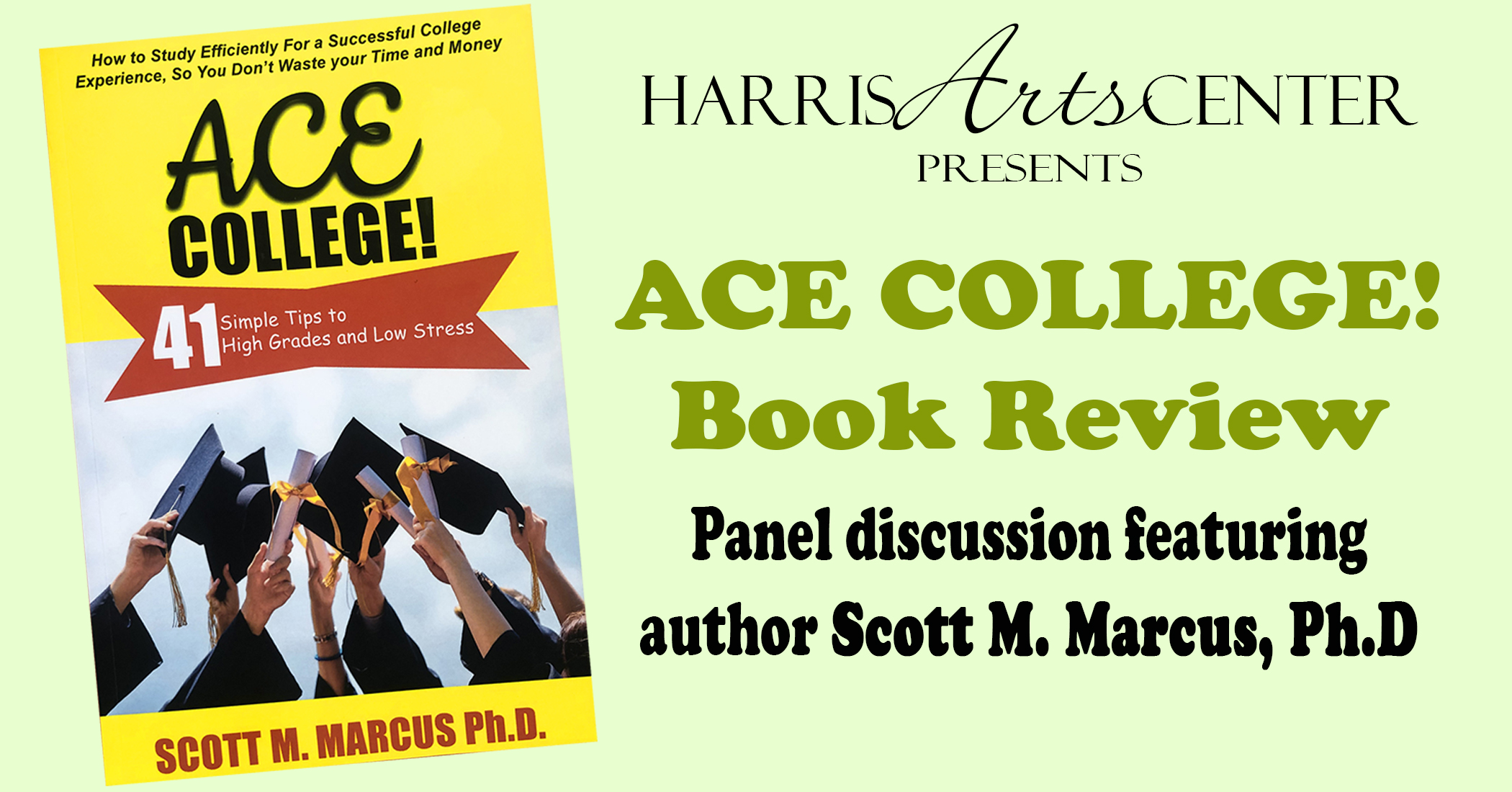 The Harris Arts Center is proud to support our mission and the literary arts as we present a panel discussion reviewing the recently published book ACE College!  41 Simple Tips to High Grades and Low Stress.  Calhoun, Georgia's own Scott M. Marcus, Ph.D has compiled a list of helpful tips to help college students study more efficiently. This video was shared via Facebook Live Streaming Sunday, August 16, 2020 at 8p.m., as local businessman Jim Prater and HAC board member Mark Ford shared their thoughts and reactions with author Scott M. Marcus.
"College should be an enjoyable time but that does not happen when you are struggling in your classes," stated Marcus. Learning how to study and focus is an important step in making college the experience we set out for it to be. Marcus' decision to write this book was motivated by his firsthand struggle as a college student his freshman year. He learned the hard way (by failing accounting) and hopes to keep students today from making the same mistakes. After grasping the importance and skills to properly study, Marcus went on to earn four degrees and is now a teacher at Calhoun High School.
Joining him in the discussion were local businessmen Mark Ford and Jim Prater. Ford is the parent of a 2020 college freshman, HAC President-elect and college graduate who went from B-grades to all A's after applying learned study disciplines. Prater is a mechanical engineer, analytical thinker and problem-solver for family business Prater Ford. Both men were excited to share their thoughts and reactions to the skills outlined in Marcus' book.
Produced by BrandLyft Marketing. For more information, call 706-629-2599.