Summer Art Camp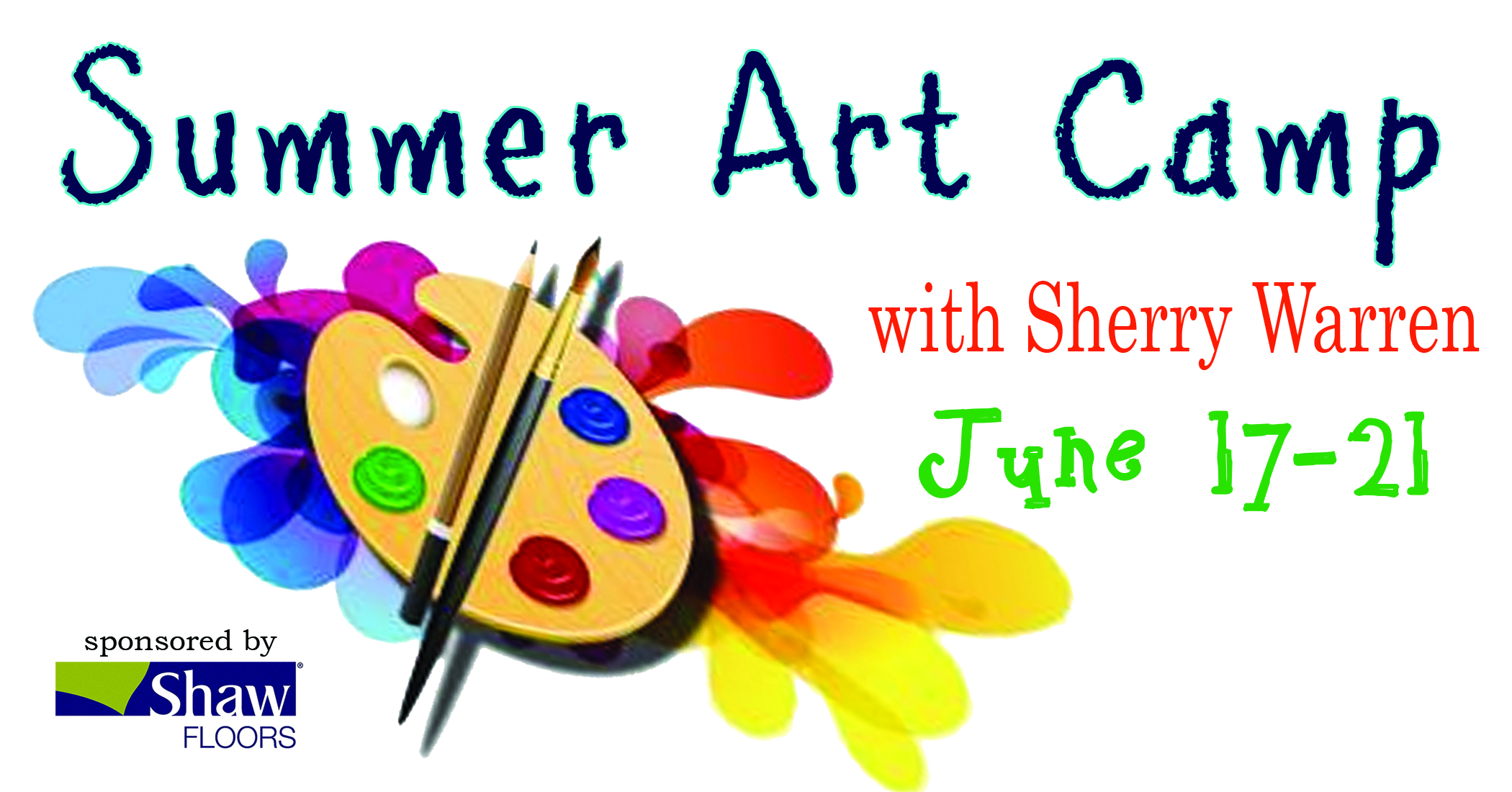 Art Camp with Sherry Warren will be June 17 – 21, for ages 7 – 13. A morning session for children ages 7-9 will be offered from 9 – 11:30 a.m. Ages 10-13 will attend the afternoon session from 1:00 – 3:30 p.m.
Students will explore art fundamentals by experiencing drawing, painting, mixed media and clay techniques. Each camper leaves with 3 to 4 finished pieces. On Friday afternoon at the end of the session, the arts center hosts a reception for parents and friends. Children take great pride in seeing their work displayed in an "adult" setting.
Art Camp will be taught by Mrs. Sherry Warren, an art teacher at Adairsville Elementary with more than 25 years of experience. Mrs. Warren holds a bachelor of Visual Arts and a minor in Art History from Georgia State University.
Creativity can also be a little messy. Please dress in clothing that will not be ruined by paint spills. Provide your child with a snack and drink each day.
Art camp is sponsored by Shaw Industries.
$85 for HAC members, $100 for not-yet members. A 10% discount will be given to parents    with multiple campers or who refer a new camper who registers. Multiple camper discount available by calling 706 629-2599. Registration ends June 10.
Related Events