Sequoyah Ball
April 13 @ 6:00 pm

-

11:00 pm

EDT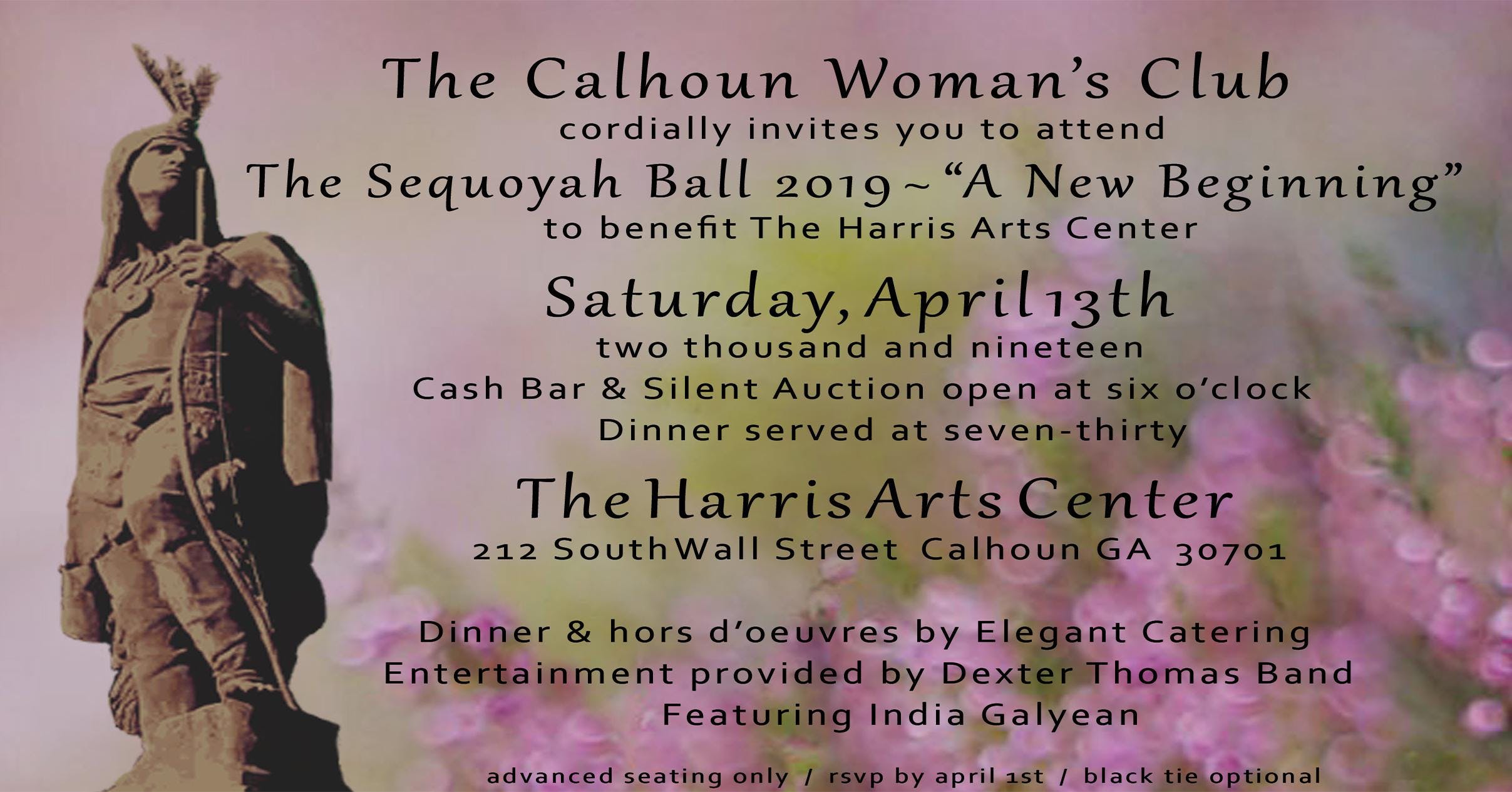 With a rich history that dates back to 1902, the Calhoun Woman's Club continues to make a positive difference in our community.
The Calhoun Woman's Club hosted their first Sequoyah Ball in 1988 with the purpose of raising funds for that year's civic improvement projects. The Ball became the most visible symbol of an active and thriving Woman's Club that has made major contributions to Calhoun.
Helen Jones was the instigator and chairperson for the first charity ball in 1988. That first year they held the ball at the armory and raised $10,500 for the library. The Sequoyah Ball grew in popularity over the years, and in its biggest year, the club raised over $50,000. In 2012, the ball was suspended due to economic conditions and changing feelings about formal dress events.
The Woman's Club has big news this year. "We're bringing the Sequoyah Ball back to Calhoun to raise money for new and expanded children's programs at the Harris Arts Center," said Renee Theus, who is chairing the ball this year. The Calhoun Woman's Club feels that it is the right time to host their signature affair. "This year's event will be a formal ball," Renee Theus said. "Our theme is 'A New Beginning,' and it will have a spring floral decorating theme. There will be a silent auction for a ski trip, a Myrtle Beach vacation and many other great items. I want people to be aware that this will be an elegant, nostalgic, and beautiful event that will bring back a fun tradition reminiscent of the past."
Proceeds will be used to revamp and add to the children's programs at the Harris Arts Center which will host this year's ball on April 13, 2019, at 7p.m. Seats are $75 per person. Elegant Catering will provide the delicious dinner, and India Galyean and the Dexter Thomas Band will provide the entertainment. This is the community's chance to take part in history – to attend the elegant Sequoyah Ball, and while doing so, support the arts at the Harris Arts Center.
Related Events